El Diviso Sidra
Apricot Candied Pineapple Ginger

To give everyone the opportunity to try our exclusive coffees, we send this coffee up to 2 weeks after roast date.

Save up to

€0,00
Save

€-20,00
Producer
Nestor & Adrian Lasso, Jhoan Vergara
Location
El Diviso, Quindio, Colombia
Process
Anaerobic Honey
Variety
Sidra
Elevation
1750 MASL
Brew Advice
V60
Coffee In: 17g
Water In: 255g
Time: 2.30-3.00 minutes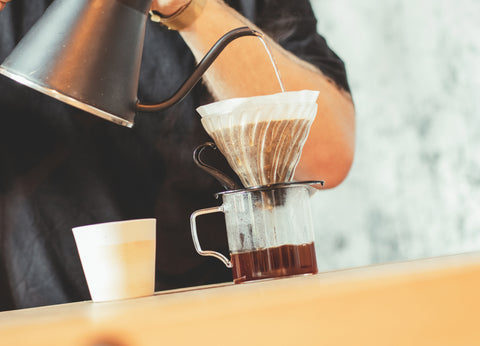 About the Coffee
About the Process

The Sidra variety is a hybrid of Red Bourbon and Typica, combining sweetness and full body with a pleasant acidity. The processing method chosen by producer Nestor Lasso perfectly suits the characteristics of this variety. In the anaerobic honey processed method, the beans are fermented in a tank for 60 hours before de-pulping and drying. This enhances the sweetness and complexity of the coffee, while retaining a fuller body.

About the Farm

Nestor Lasso and his brother Adrian took over the family business 5 years ago and turned to speciality and experimentation, instead of just growing coffee like their parents have been doing. The two young ambitious brothers have joined forces with Jhoan Vergara - who we've had coffee from before (Jhoan) - and other coffee farmers to create El Diviso.

El Diviso unites the two family farms El Diviso (Nestor and Adrian Lasso) and Las Flores (Jhoan Vergara), near the town of Pitalito in the Huila region of Colombia. This partnership was great because these 3 young like-minded coffee lovers used their knowledge to improve quality and push forward innovation surrounding the processing of and experimentation with coffee.

About the Exporter

CATA Export dedicates themselves to ambitious coffee producers in Colombia and helps them aim for the highest quality whilst meeting UK market standards. Three years ago, Cat and Pierre, the founders of CATA Export and the three El Diviso producers began to improve fermentation processes and protocols on the farm with the aim of selling these coffees directly to the UK market. This learning process was time-consuming and costly, but with an exciting result, as today these coffees will be used in many barista competitions across Europe.

This year, the World Barista Champion Anthony Douglas competed with this very same coffee but processed differently. We were able to get our hands on this beautiful anaerobic honey processed variant to share & celebrate this wonderful variety!
Complex special banger
This coffee brings us good memories of our first ever savoury forward coffees, the Jhoan. Expect a complex juicy coffee with fresh apricots and candied pineapple balanced with a balanced ginger and rosemary undertone. Brew up a storm at home and become World Home Brewer Champion!