COMFORT BOX
Save up to

€0,00
Save

€-8,00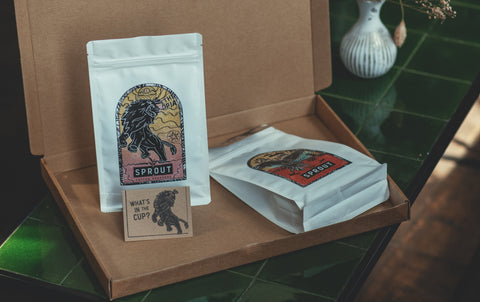 How much is enough?
For some, it's never enough. But a good gauge would be something along the lines of this..
1 x 250g - perfect for a cup each day (even weekends!), for two weeks.
2 x 250g - two weeks worth for a couple who like to start each day with a fresh brew.
1 x 1kg - for a household, a small shared studio space or office of 4 - 5 people or a really motivated individual game enough for 3+ coffees a day, for two weeks.
What kind of coffees can you expect?
In the comfort box you'll find coffees with flavors you'd expect from a coffee. A nice body, often notes of choc and nuts and hardly any acidity. Nothing super complex, but real mister nice guy's- pretty much everyone would be happy having them at home.