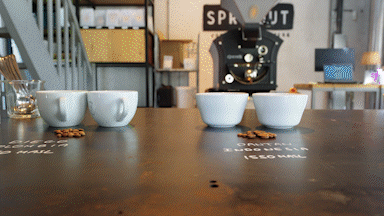 Filter
Saturdays from 16:00 to 18:00
8 slots max, full = full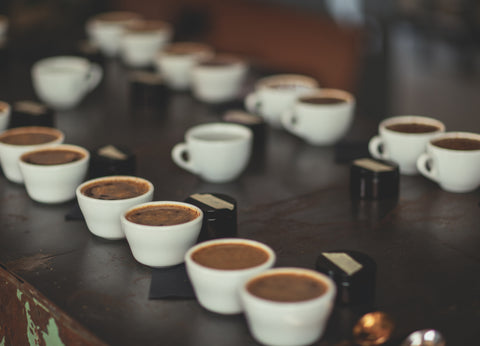 Identify those flavours!
Do you want to learn how to taste coffees and brew a great tasting filter at home? Did you just start brewing at home and want to dive deeper into recipes and grind sizes? Then this workshop is for you! Come by and experience what it takes to brew consistent, great tasting filter coffee. Or if you rather train your taste buds to discover all the flavours in coffee - we can arrange a cupping! A mix of these is also possible if you want to brush up all things brew. A workshop to start your journey in filter filled with discovering flavour, mouthfeel, acidity, body and more coffee properties that make up a good cuppa!

This workshop takes 120 minutes.
8 people max per workshop, price p.p.
Includes a bag of coffee for home practice.
What can you expect?
1. Discover what makes a coffee good and how to buy good coffee.

2. The difference between freshly ground coffee and pre-ground coffee.

3. Taste the differences in flavour for different origins.

4. Experience a cupping and learn why it is an important tool.

5. Taste different filter methods and find out which one you prefer.

6. Learn how to make a consistent cup of filter coffee.