Espresso
Saturdays from 16:00 to 18:00
4 slots max, full = full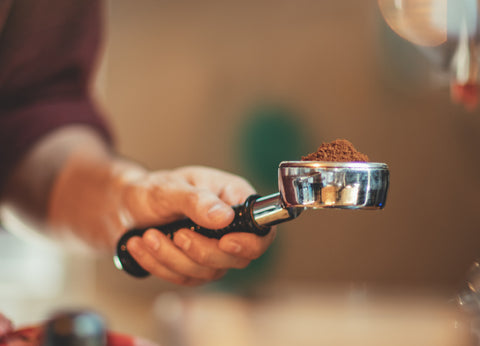 Make tasty espresso at home!
Take a place behind our trusty espresso machine and we will guide you on your espresso journey. Whether you just bought an espresso machine at home or would like to know more about grind size & dialing in new coffees - this workshop is for you! Learn more about what an espresso is, what factors come into play determining flavour, how to adjust your grinder for consistent coffees and more! Whether you just bought a brand new espresso machine or you just want to learn more about espresso - we can help you up your spro game!

This workshop takes 120 minutes.
4 people max per workshop, price p.p.
Includes a bag of coffee for home practice.
What can you expect?
1. Discover what makes a coffee good and how to buy good coffee.

2. The difference between freshly ground coffee and pre-ground coffee.

3. Know how to use and adjust your home gear for consistent coffees.

4. Know how to build espresso recipes that you love.

5. Learn how to make the espresso base for several drinks.

6. Learn how to keep your machine in pristine condition.