Kabira
Forest Fruits, Limoncello, Mango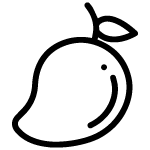 Save up to

€0,00
Save

€-11,00
Producer
Mustefa Abakeno
Location
Agaro, Jimma,
Ethiopia
Process
Natural
Variety
74110, 74112,
Heirloom
Elevation
2000-2100 MASL
Brew Advice
Espresso
In: 19.7g
Out: 42g
Time: 28 seconds

Milky Espresso
In: 20g
Out: 36g
Time: 27 seconds

V60
Coffee In: 17g
Water In: 255g
Time: 2.30-3.00 minutes

About this Coffee
Mustefa Abakeno is a smallholder with 18 hectares of land near Agaro in the Jimma Zone of Western Ethiopia. His farm is located at an average of 2040 MASL and is planted with coffee varieties from the Jimma research centre. Mustefa has a small disc pulper that he uses to wash-process half of his coffee, predominantly at the Beshasha washing station. The other half is dried as a natural and processed at the Kabira washing station.

In 2020, Mustefa acquired a second washing station, Kabira, to receive cherries from local producers. Due to subtle differences in location and microclimate, Beshasha now almost exclusively processes washed lots, while Kabira, which has more space for drying beds, is more suited to processing naturals. This is why the lots are named after the washing stations where they were processed.

Falcon Specialty Coffee is able to work directly with small producers such as Mustefa due to the support of their team based in Addis Ababa. In their words: "We see a huge opportunity to improve quality through direct relationships, as we are able to work with the producers on cherry selection, drying and farm management. We are also able to make the supply chain more efficient and so maximise the money going back to the producers".

In 2021, the Falcon Addis Ababa team added an agronomist to their team, Harun. Harun's primary focus during this last harvest has been to train and support Mustefa and the local farmers that bring their cherries to the washing station. Harun has been improving processes at the washing station, by installing shade netting to cover drying beds during the hottest hours of the day; instigating cherry selection at the delivery point; tagging day lots in order to keep them separate and monitor moisture content throughout the drying phase, ensuring even drying before the lots are assembled.

Mustefa has a small field lab and in 2020 he bought a high-spec Sinar moisture reader to ensure that all the parchment (green coffee) dried in the stations was reaching the same moisture level before being stored in the warehouse. Harun has been assessing and grading the dried day-lots, putting them together based on quality and cupping profile. He is currently training farmers in good agricultural practices (GAP) in order to improve the quality and productivity of their coffee gardens.
Kabira is back once more!
We needed to have the coffee roaster's handshake back - a natural Ethiopia that can please everyone's need for a fruity, full cup of delicious coffee. Whether you like spro bangers or a drippy filter - this Ethiopia will check all boxes. We're happy to have another coffee from Mustefa, as we've been very pleased with them. Expect a fruit forward coffee, with full jammy notes of forest fruits, Limoncello candy vibes and a refreshing mango sorbet undertone.