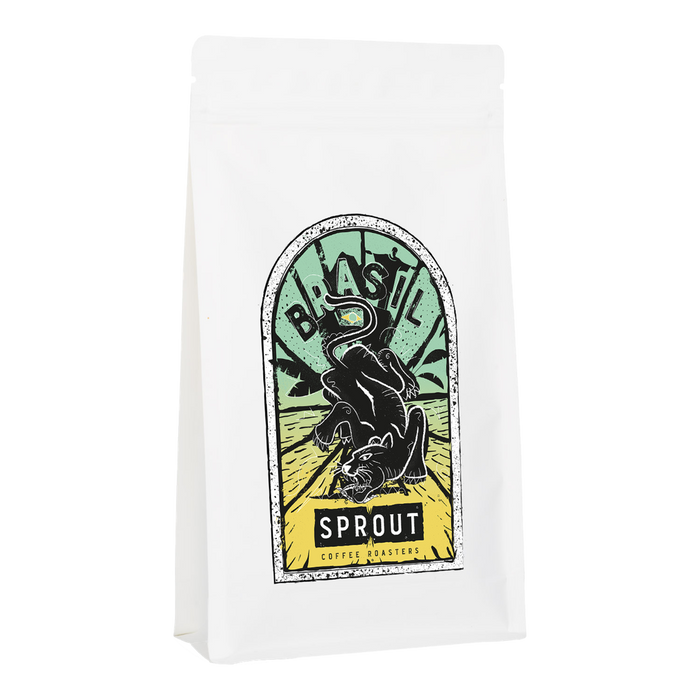 Maria
Banana, Tropical fruits, Jamaican Rum

To give everyone the opportunity to try our exclusive coffees, we send this coffee up to 2 weeks after roast date.
Save up to

€0,00
Save

€-23,50
Producer
Renato Domingos
Location
Iguatama
Minas Gerais, Brazil
Process
Anaerobic Natural
Variety
Red Bourbon
Elevation
1130-1160 MASL
Brew Advice
V60
Coffee In: 17g
Water In: 255g
Time: 2.30-3.00 minutes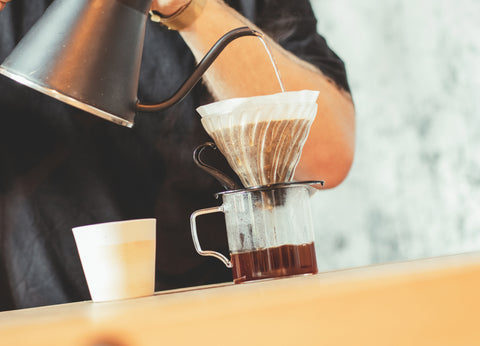 About this Coffee
The Agricultural Cooperative of Campos Altos (CAPECA) was founded in 1974 from the need of a group of producers to acquire agricultural inputs in general, receive quality technical assistance and other incentives necessary for the development of their activities. The city is popularly known as "Portal do Cerrado Mineiro", with an average altitude of 1,100 meters. Over the years, the coffee industry has expanded throughout Brazil, consolidating itself in the cerrado of Minas Gerais. In Campos Altos, it was no different and the main activity of the CAPECA members changed to coffee production. Today CAPECA is a cooperative focused on coffee growing. Its branches of activity are: technical assistance, the sale of inputs for the conduct of coffee cultivation, storage, preparation, marketing and export of coffee from its members. Campos Altos stands out in its coffee culture as one of the best coffees in Brazil.
Ever-evolving complex Brazil
This particular coffee a perfect example of CAPECA's mission to stand out in the coffee scene. This microlot from Renato Domingos named after his mother Maria Helena is a beautiful Red Bourbon 120hr Anaerobic Natural Brazil full of complex juicy flavours. It's been sun-dried on suspended beds for controlled drying, further rounding out the funky flavours while keeping it full of body.

Taste why this coffee has become the number 6 of all natural coffees from Brazil last year with its many colours. Expect a complex and juicy competition lot with overripe bananas, tropical fruits, Jamaican rum and a nutty backbone.